The Advanced Message Queuing Protocol (AMQP) is an open standard for passing business messages between applications or organizations.  It connects systems, feeds business processes with the information they need and reliably transmits onward the instructions that achieve their goals. 
Key Capabilities
AMQP connects across:
Organizations – applications in different organizations
Technologies – applications on different platforms
Time – systems don't need to be available simultaneously
Space – reliably operate at a distance, or over poor networks
Business Case
The main reasons an enterprise will chose AMQP over proprietary alternatives are:
Realize the savings commoditization brings; remove vendor lock-in
Connect applications on different platforms; choose the right platform for the job
Connect to business partners using a full featured open standard; remove technical barriers to trade
Position for innovations built upon the foundation of AMQP
Key Features
AMQP was designed with the following main characteristics as goals:
Security
Reliability
Interoperability
Standard
Open
Bottom Line
The capable, commoditized, multi-vendor communications ecosystem which AMQP enables creates opportunities for commerce and innovation which can transform the way business is done on the Internet, and in the Cloud.
AMQP is designed to solve real problems, completely.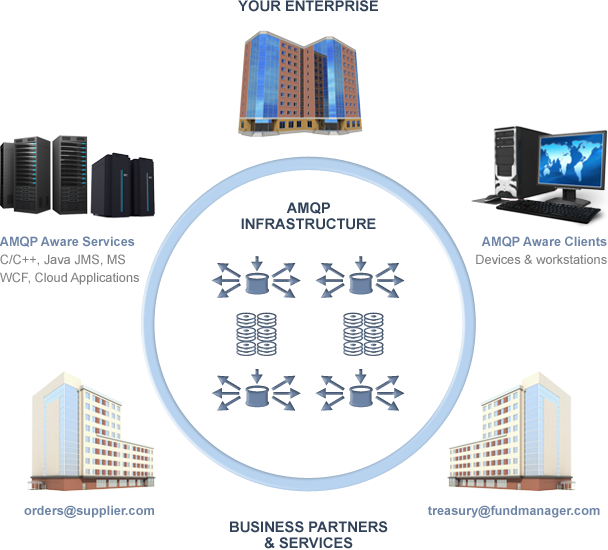 Continue to The Problem We Solve